Muay Thai Classes in Delhi
Muay Thai, occasionally Called "Thai boxing", is a martial art and combat game that utilizes stand-up striking combined with assorted clinching practices. This discipline is referred to as the "art of eight limbs" because it's distinguished by the joint use of fists, elbows, knees, and shins and If you're seeking the best Muay Thai Classes in Delhi afterward Crosstrain Fight Club is among the very best academy Muay Thai.

Muay Thai training is an excellent full-body workout. Apart From providing you higher physical strength, training Muay Thai will develop your mental advantage, and that means you are going to be powerful enough to conquer barriers inside and outside the fitness center. We feel that if you have that type of strength, nothing could get in your own way!
Benefits of Muay Thai Training
Muay Thai Enriches you self decipline
Muay Thai increases your endurance and enhances your cardiovascular wellness
Muay Thai boosts your hip mobility
Muay Thai is your ideal stress-buster
Where to find best Muay Thai academy in South Delhi
Most importantly about training and trying to find the best Muay Thai academy in Delhi then Crosstrain Fight Club is the best choice for Muay Thai classes in South Delhi.
Best Muay Thai Trainer is Delhi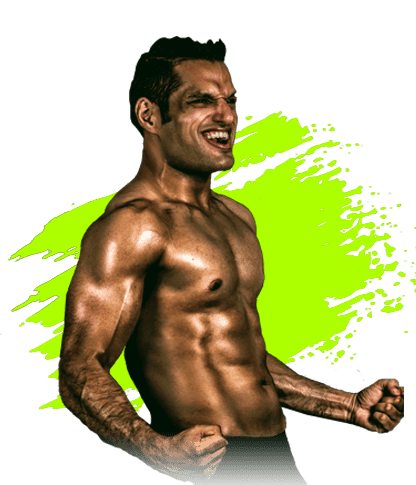 Siddharth Singh, who is the first Brown Belt in Brazilian Jiu-Jitsu in India and a 14 Khan Grading, Silver Mongkol 'Master' in Muay Thai. Along with the above mentioned accolades Siddharth also has a very decorated track record as a professional fighter. He is India's Highest Ranked Competitive Grappler, India's only ADCC Taiwan and British BJJ Champion, Rank 4 in ACBJJ World Rankings and lastly 9 times Indian BJJ and Submission Grappling Champion.
Frequently Asked Question
Do you Want to be in shape to join Crosstrain Muay Thai Boxing?
No you do not! At Crosstrain Muay Thai Boxing we pride ourselves on getting our students into shape – actually great shape. Its what we do! Don't wait to get into shape!
Is Muay Thai Boxing good for self-defense?
Muay Thai boxing is one of the best systems of self-defense. Muay Thai Boxing is a very strong defense art that enables one to defend from strong attacks and counters with weapons like elbows and the Muay Thai Boxing infamous and deadly leg kicks.
Is Muay Thai Boxing safe?
Our training programs are primarily non-contact. We use the safest equipment and cut no corners for your safety. Only those who desire and have obtained the necessary skills are allowed contact training.
Is Muay Thai boxing for women?
Yes! Women make up 30% of our classes. At Crosstrain Fight Club Muay Thai Boxing our instructors pride themselves in helping women develop the spirit of strength and toughness. We have women students that range in ages from 5 to 50.
We encourage beginners to "dive in" and "get in shape now"! People with athletic background and exercise regularly tend to fare better than those who are "couch potatoes". Either way, it's hard to avoid the muscle soreness and fatigue that comes with first-time training. Even advanced students who have been training for many years always regret missing too many classes for fear of having to get back into shape again. , Muay Thai Boxing is a challenge. As we say, "the first class is always the hardest".
How often do I need to train?
Frequency of training ultimately depends on your needs and schedule. Like anything else, the more you put into Muay Thai Boxing the more you will get out. Especially true with Martial Arts in general since practice and training over time will ultimately improve one's endurance, technique, and strength.
How much for Muay Thai Fees in?
We have some membership plans at very pocket-friendly rates. Connect with us for the best price.
What Should I wear for my first lesson?
Dressing for Muay Thai is really simple, you just need to wear something comfortable, loose fitting and light weight.
Definitely a good place to be learning and training Muay Thai in Delhi, cool staff and friendly and the fees charge is pocket friendly.
CFC ensures practical, effective and friendly coaching to people of all ages and fitness levels which is rare to find. The place has a great vibe and the training will get you in great shape in no time. Would highly recommend it if you're looking for Muay Thai Classes in Delhi!
The best place to learn Muay Thai and the only legit BJJ school in Delhi. The owner, Siddharth Singh, is the only competitive BJJ brown belt from India, who has proved his caliber, along with his students, at many international competitons.
It is a safe space for kids, ladies and men who can learn the arts and get fit doing it.